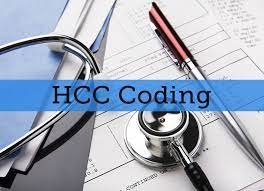 About Course
Hierarchical condition category (HCC) coding is a risk-adjustment model originally designed to estimate future health care costs for patients. The Centers for Medicare & Medicaid Services (CMS) HCC model was initiated in 2004 but is becoming increasingly prevalent as the environment shifts to value-based payment models.
Hierarchical condition category relies on ICD-10 coding to assign risk scores to patients. Each HCC is mapped to an ICD-10 code. Along with demographic factors (such as age and gender), insurance companies use HCC coding to assign patients a risk adjustment factor (RAF) score. Using algorithms, insurances can use a patient's RAF score to predict costs. For example, a patient with few serious health conditions could be expected to have average medical costs for a given time. However, a patient with multiple chronic conditions would be expected to have higher health care utilization and costs.
Why is HCC coding important?
Hierarchical condition category coding helps communicate patient complexity and paint a picture of the whole patient. In addition to helping predict health care resource utilization, RAF scores are used to risk adjust quality and cost metrics. By accounting for difference in patient complexity, quality and cost performance can be more appropriately measured.
Show More
What Will You Learn?
 Pragmatic learning approach

 Assessments/polls and feedback (very critical)

 Chart dissection process (learn from scratch)

 Chart coding and code capturing skills

 Case presentation activities (builds confidence)

 Acquire 'Defend your code' skills (audit purpose)

 Interview preps
Course Content
Risk adjustment coding concepts
HCC coding concepts
HCC documentation requirements
MEAT concepts
HCC audit criteria and RAC requirements
ICD 10 conventions
ICD 10 general coding guidelines (advanced)
ICD 10 chapter specific rules
 ICD 10 reporting in OP and IP settings
HCC documentation focus disease areas