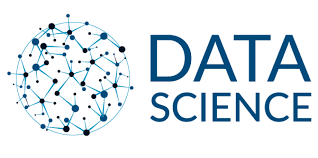 About Course
Data science is an interdisciplinary field that uses scientific methods, processes, algorithms and systems to extract knowledge and insights from noisy, structured and unstructured data, and apply knowledge and actionable insights from data across a broad range of application domains.
Data science can be defined as a blend of mathematics, business acumen, tools, algorithms and machine learning techniques, all of which help us in finding out the hidden insights or patterns from raw data which can be of major use in the formation of big business decisions.
Course Content
INTRODUCTION TO DATA SCIENCE AND MACHINE LEARNING IN PHARMA
DATA SCIENCE
MACHINE LEARNING
WHAT IS DATA SCIENCE?
WHY DATA SCIENCE FOR PHARMA?
KEY USES IN PHARMA
PROGRAM BENEFITS
WHY ANALYTIX PRO
PYTHON ESSENTIALS FOR DATA SCIENCE
STATISTICS FOR DATA SCIENCE
DATA SCIENCE & APPLIED MACHINE LEARNING
CAPSTONE PROJECTS